March 21, 2012
I love hot tea.
My husband likes iced tea.
My friend loves hot cocoa. Often, the beverage cools down/warms up too quickly. Now, the problem is solved!
Hand-knitted cabled cup cozy will keep your drink hot (or cold), and keep your hands comfortable. It wraps around your coffee or tea mug and closes with a button.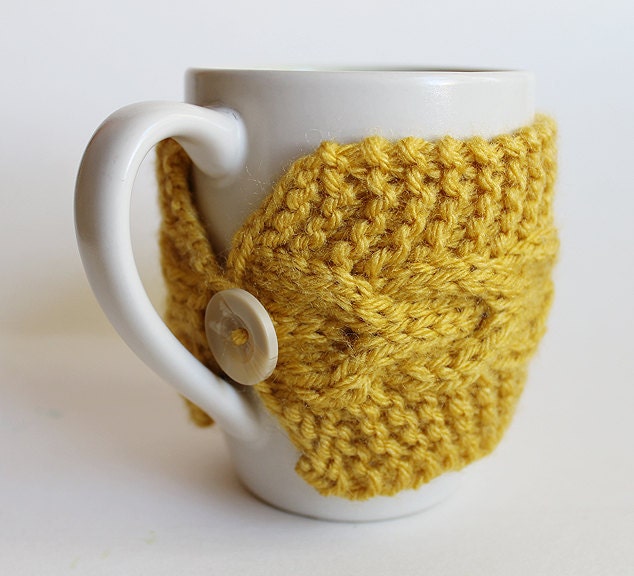 This cup cozy stretches to fit most sizes of cups and mugs, including travel mugs.
Keep a cup cozy in your bag, so you won't need to use a disposable coffee sleeve.
A perfect gift for everybody.
If you have some basic knitting skills, you can knit your own cup cozy.
Follow along with my
tutorial
to make your very own!
March 7, 2012
March 8th is one of my favorite holidays. It is officially known as a International Women's Day. It is loved by many and is widely celebrated in Eastern Europe.
Most of my followers and readers of this blog are women. So, my friends, I want to congratulate you on this beautiful Day!
This day only, on March 8th, I have a SALE at my GoodWeather and AroundBeads shops. Use promo code HAPPY20 to get 20% off on any item!