I love hot tea.
My husband likes iced tea.
My friend loves hot cocoa. Often, the beverage cools down/warms up too quickly. Now, the problem is solved!
Hand-knitted cabled cup cozy will keep your drink hot (or cold), and keep your hands comfortable. It wraps around your coffee or tea mug and closes with a button.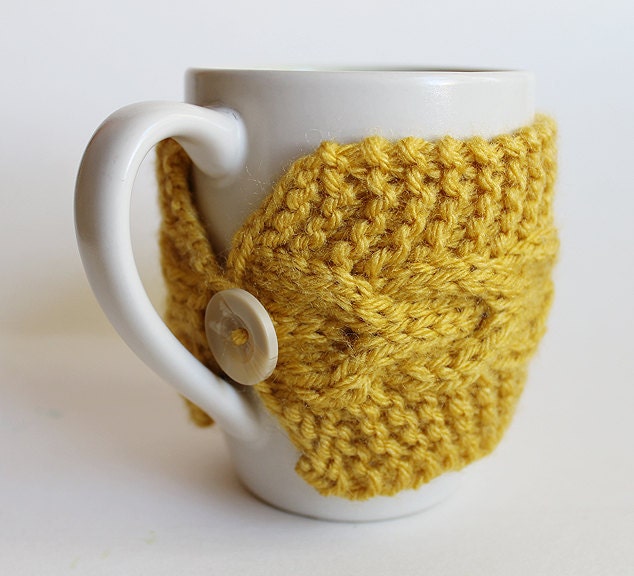 This cup cozy stretches to fit most sizes of cups and mugs, including travel mugs.
Keep a cup cozy in your bag, so you won't need to use a disposable coffee sleeve.
A perfect gift for everybody.
If you have some basic knitting skills, you can knit your own cup cozy.
Follow along with my
tutorial
to make your very own!