Last time when I was crocheting with beads was long ago. Looking at small boxes with Matsuno Japanese seed beads, I took leftover green beads and a small amount of brown beads - just enough to make a necklace. Checking for some matching beads to make a focal piece, I found 4 leaf-shaped Czech beads.
So, sitting in front of my computer, I watched a movie and crocheted :)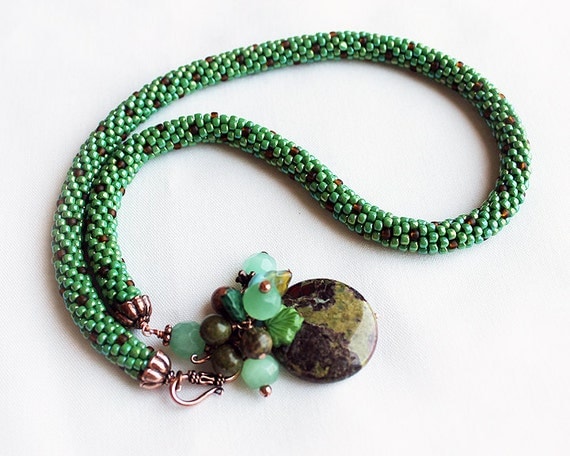 I used all the beads. I was surprised that I had exactly enough beads to make this neckalce, no more no less, not even a tiny pinch of beads left :)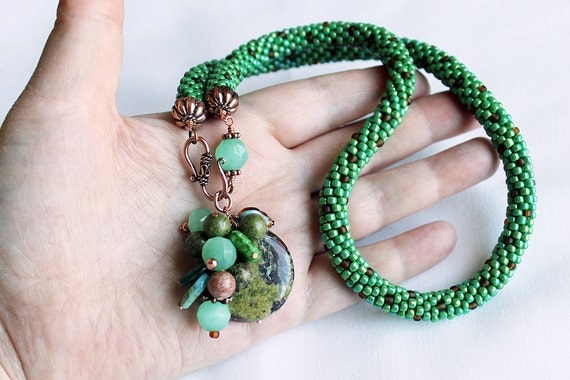 Tassel is made of a large dragon jasper bead, unakite and Czech faceted and leaf-shaped glass beads. S-hook clasp that attached to the large jump-ring by the tassel.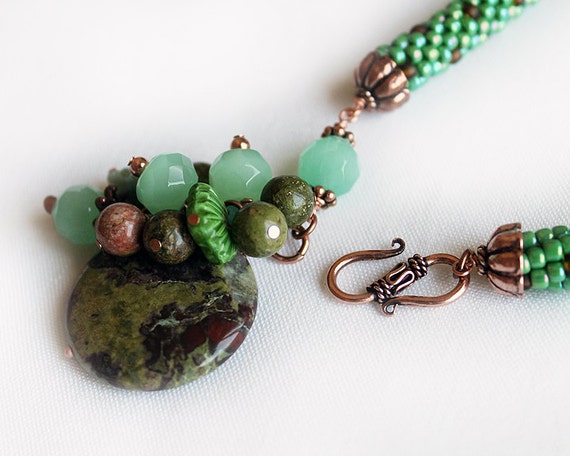 You can buy this truly one-of-a-kind necklace here