This is a great time to find sweaters in your local thrift store - many people are putting away their winter clothing and getting rid of some pieces. You can make everything from sturdy tote bags to felted jewelry.
It's quite easy to felt a sweater, really - just run it through your washer with hot water and soap, and then through your dryer.
Only animal-fiber sweaters will felt, so look for wool, alpaca, cashmere, or a blend of these. If you find a great sweater that's at least 80% animal fiber with a little synthetic thrown in, give it a try - sometimes, they may felt just fine. It felted when you cannot see the stitches, and it will not unravel when cut.
I made this bag from upcycled 100% wool sweater that I felted. I used all scraps from that sweater:flowers were made from sweater's sleeves. You will love it because it's soft, light , beautiful, and did I mention warm?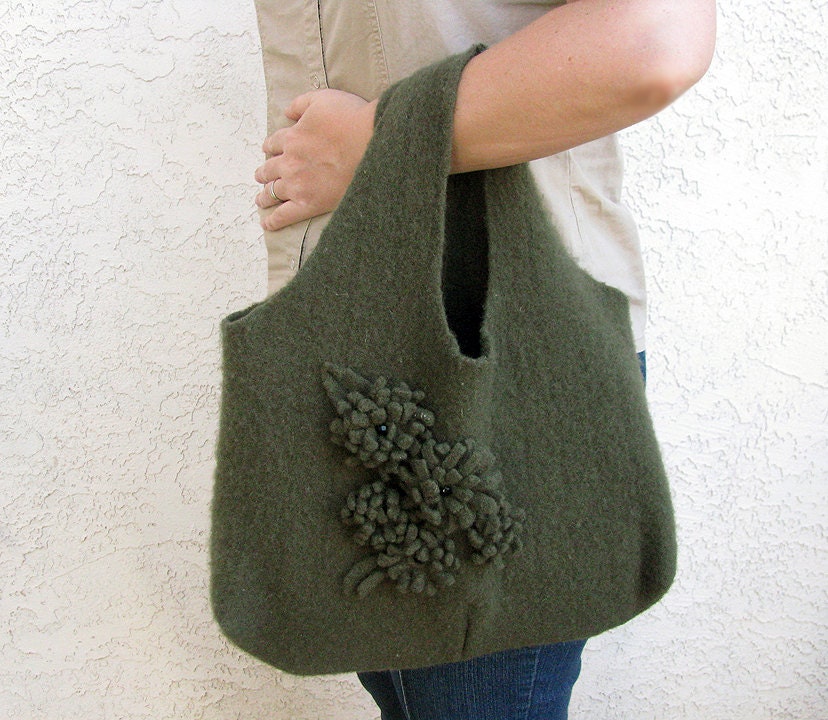 A couple weeks ago, I found long 100% merino wool sweater, size XL. When I felted it, it could fit my 7 yo daughter. No kidding! I made a lot of cool stuff out of it thought! First, I wanted to "dress up" a laptop.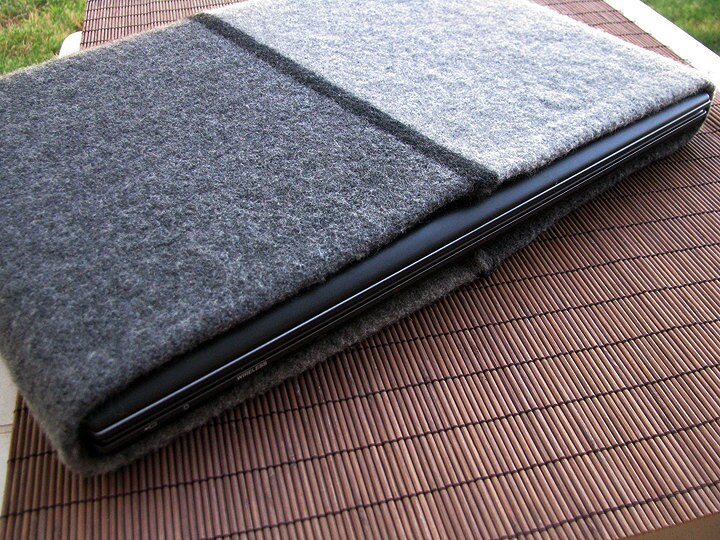 Then, I made this Eco-friendly sleeve for iPhone. The felting makes the cover strong yet remains soft and will add a layer of cushioned protection.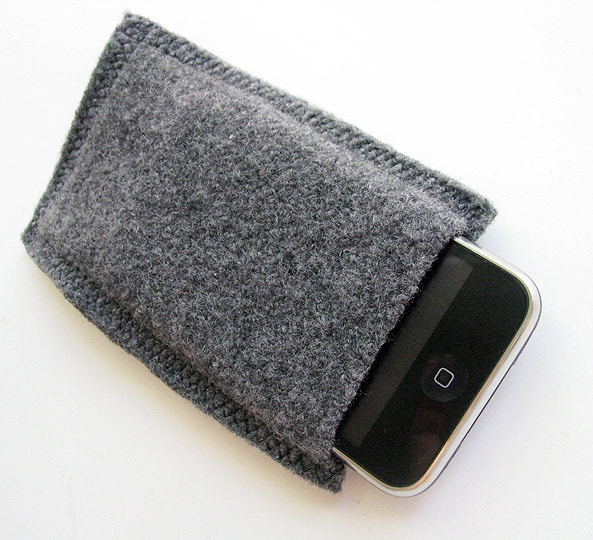 Tooth Fairy having trouble finding anything under your pillow? This cute felt little pillow is just for her!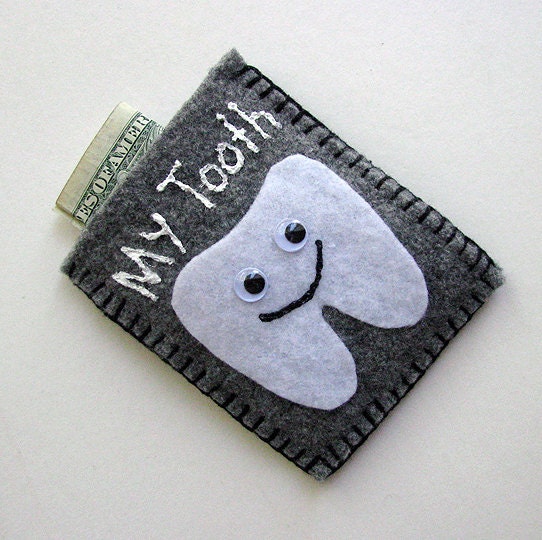 Unwanted sweater has several lives now :)
You can

buy

all of these featured stuff at my

GoodWeather shop. Use coupon BLOG10 for 10% off.