I made a lot of stuff out of felted sweaters:
bags
,
gadget cases
, little cute
toys
....And I had a lot of small scraps that I felt sorry to throw them away. What else could I make out of little pieces? Well, they are not tiny-little, something about 4"-5" (13cm) across....
Coasters!!! They do a fantastic job protecting your furniture from those inevitable water rings made by our drinking glasses and coffee mugs. Right? So, I made coasters, and they are double sided!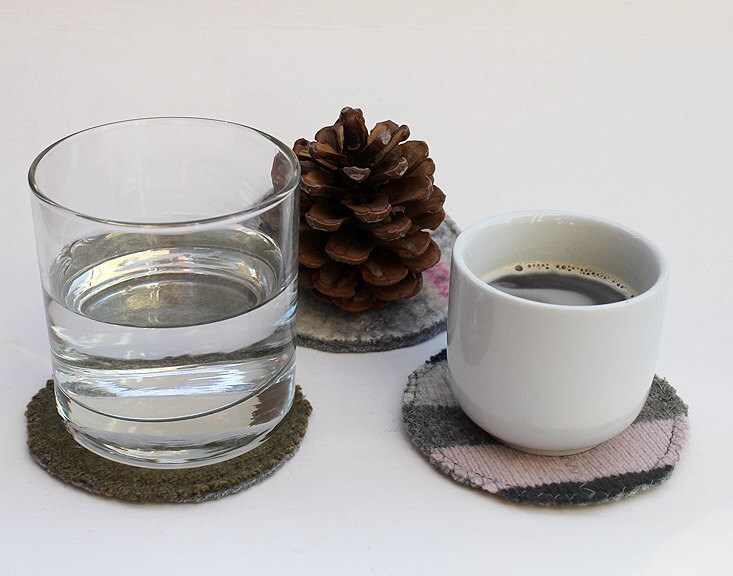 You will need:
- Felted pieces not smaller than 5" across
- Scissors
- Sewing machine with thread
- Steam iron
1. Cut out circles with your scissors, 4" in diameter. Make twice more circles than coasters needed (i.e. for 6 coasters cut out 12 circles):
2. Arrange circles in pairs putting one on top of another:
3. You may want to pin the circles in place (I did not do this). Using either simple or zigzag stitch, sew the edges together:
4. Using zigzag or another decorative stitch, sew through the center:
5. If you desire, make another stitch perpendicular to the previous stitch:
6. Your coaster may look a little"wavy" like this:
7. Steam iron your coasters so they look nice and flat.